Cousin Sal is officially on tilt. Last week's 1-2-0 (-$1370) performance dropped him to 6-6-0 (-$670) on the season. While this is by no means an abysmal record it did drive him to go all-in on the Patriots ML (-625) this Sunday against the Browns. Win or lose he really embarrassed himself on this week's episode of Cousin Sal's Sure Thing.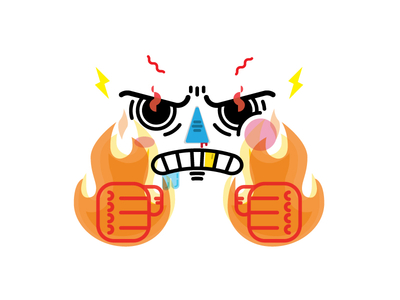 Cousin Sal Tilt
Cousin Sal Tilt
If you have not seen this week's episode of Cousin Sal's Sure Thing I will embed the video below:
After making two small plays on the Detroit Lions +3.5 and New York Giants +7.5 he decided that it was a good idea to go all-in on the New England Patriots. Moneyline, not spread. That is $8,560 out of his starting $10,000 balance being risked on a -625 line in an attempt to win $1370. Even if the pick ends up winning he is still going to look like a fool. Despite the obvious lack of sensible bankroll management the line that he cited was far worse than what was available at the time the video was posted. Here are the prices that high-limit sportsbooks had for Patriots ML:
Bookmaker (-450):
I understand that he is sponsored by the casino but it is a bit ridiculous. If you are going to be putting whatever dignity the show has left on the line you may as well try to get somewhat close to the best line available. He should have negotiated that into the contract.
Reaction
Cousin Sal Tilt Reaction
I took a quick look through the comment section on this week's episode of Cousin Sal's Sure Thing. While most of the non-prop contest entry comments share the same disapproval here were a few of them that I wanted to share:
There are hundreds of them but I'm tired of taking screenshots.
Cousin Sal's Record
Cousin Sal Betting Record
The official Cousin Sal's Sure Thing record for the 2016-17 NFL season is currently 6-6-0 (-$670):
W1: Titans +2 (-$770)
W1: Lions +3.5 (+$1200)
W1: Bears +6 (-$1980)
W2: Steelers -3.5 (+$700)
W2: Saints +4.5 (+$800)
W2: Panthers -13 (+$1400)
W3: Bengals -3.5 (-$770)
W3: Buccaneers (-$880)
W3: Bills +4.5 (+$1000)
W4: Raiders +3 (+$500)
W4: Panthers -3.5 (-$770)
W4: Jets +2.5 (-$1100)